Water intrusion into homes and commercial buildings can be incredibly destructive. Excess water and moisture within the indoor space can lead to many issues. Without timely and proper extraction, structural damage and health issues might occur. Intervention should always be fast and effective, ideally within the first 24 to 48 hours, to reduce the potential for immediate and long-term water damage.
Water damage restoration experts are a key part of recovery efforts for affected homes and businesses. They help residential and commercial property owners deal with the aftermath of water damage or disaster. Many restoration professionals use online advertising to promote their businesses and reach a target audience, specifically people looking for water restoration services on Google. If your water damage marketing efforts are taking a lot of your time with little success, but customers aren't calling, you need to hire a water damage restoration marketing company that knows how to promote restoration companies online.
Importance of Digital Marketing for a Water Restoration Business
Many water damage customers use Google Search to find local water damage restoration companies online. If you have a website that tops search engine rankings for keywords like "water damage restoration near me" or "local water damage restoration company", potential clients are likely to get in touch with you. Digital marketing puts you in front of customers looking for a water damage restoration company. Through your website, you'll be able to generate leads and chase after them.
Digital marketing for restoration services is the key to the success of local water restoration businesses. Better than direct mail, online marketing yields better returns for every dollar spent than traditional forms of marketing. You can attract potential clients and grow your business profile online for a fraction of traditional marketing costs.
Yellow pages, advertising leaflets, and posters are all ineffective. Digital marketing puts you right in front of customers actively seeking your services rather than passers-by, who may never contact you for water damage help. You can also tailor your damage marketing for multiple online advertising channels and PPC, social media, and SEO strategies.
Establishing a strong online presence matters as a restoration services owner, especially if you have competition near you. Other water damage professionals want a slice of the online restoration cake. Without an attractive website and a well-defined digital marketing strategy, your competition will have the lion's share of the restoration market. They will attract all the paying clients who could benefit from your website.
Digital Marketing Strategies for a Water Damage Restoration Business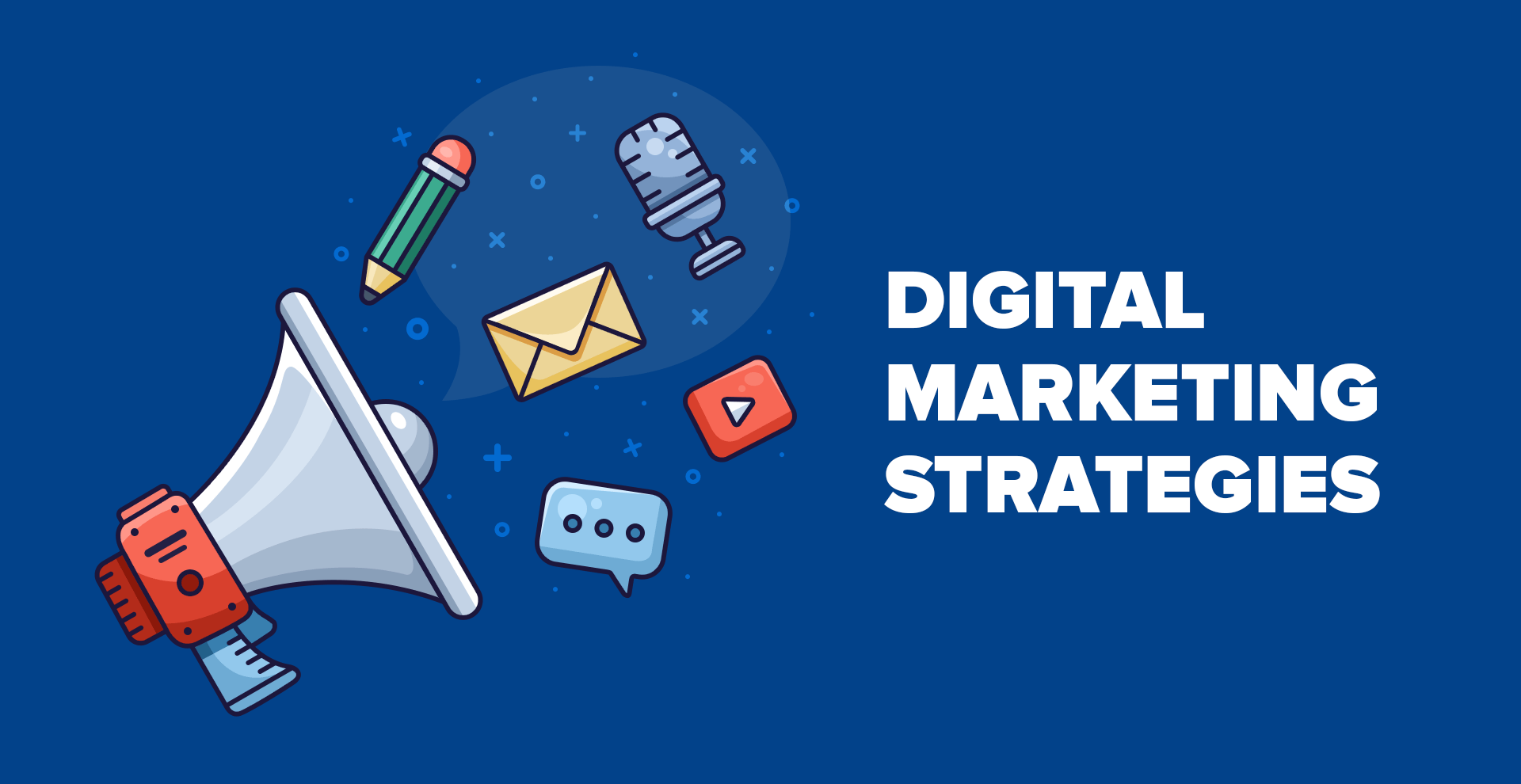 If you're the owner of a water restoration company, implementing the right digital marketing strategy is essential for your success. The top digital marketing agencies will use multiple strategies and channels to make your website ranks as high as possible and generate more leads. We encourage you to try out the following water damage restoration marketing strategies:
Paid Search
Google Ads can be a great way to appear on the first page and jumpstart your leads and inquiry calls to your local restoration business. Online ads are cost-effective and consistently top search results.
Google Business Profile
When customers search for a water damage restoration company, they see a listing damage restoration expert. Google Business Profile (formerly Google My Business) turns people who find you through Google Search and Maps into new clients.
Facebook advertising
Facebook is one of the best digital marketing channels to promote your restoration business online. You can create ads that target a specific demographic, like homeowners looking for help with water restoration.
Email Marketing
An attractive website alone isn't enough to convert customers. Some customers might not use your services right away. So, you can target them using emails. With email marketing, you can connect deeper and more personally with new and previous clients.
Content Marketing
Content is the fuel that powers your digital marketing efforts. Static web content, blog posts, SEO articles, and social media posts can help you grow brand awareness and establish your business as a niche authority in the restoration industry. Great content can also build your reputation and create a persona for your business.
Social media marketing (SMM)
Used by marketers and restoration professionals online, SMM is a powerful tool for reaching a target audience. Social medial platforms like Facebook, Twitter, and even Pinterest gives your business access to millions of users, some of who might require water damage help at some point in time.
Search Engine Optimization
Restoration SEO, or search engine optimization, is essential when creating a presence for your business and brand online. Successful water restoration companies use SEO to rank high in search engines. Optimizing your website for SEO with keywords that match user intent can boost your overall visibility in Google and Bing. You can see a noticeable increase in website traffic to your landing page and service pages.
Web design
A well-designed restoration business website can be a magnet for property owners looking for water damage restoration services near them. It's important to have an effective landing page and impactful service pages that deliver the best user experience and provide useful information to potential clients.
Reputation management
As a restoration business, you need to be mindful of what people say about your company online. Managing your reputation can help you protect your image and attract clients looking for reputable water damage restoration services.
Water Damage Marketing Services for Restoration Business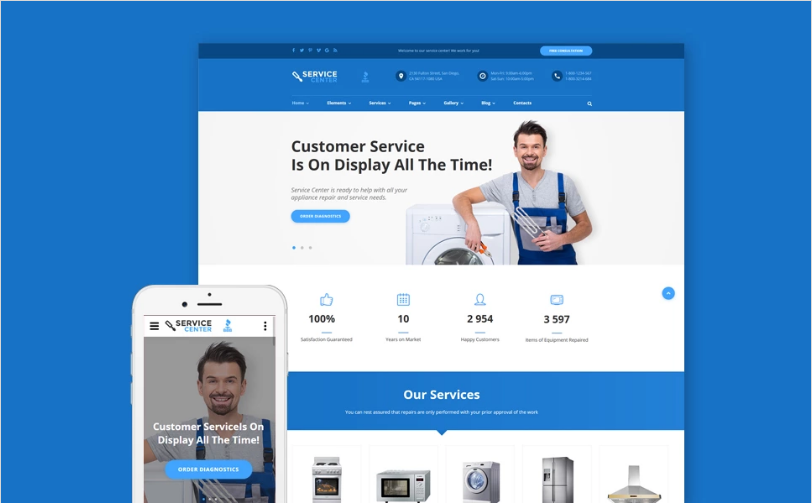 Working in the water restoration industry does not have to be challenging, especially with the right digital strategy. A well-thought-out digital marketing strategy by Restoration Marketing Experts can lead to more business for your local water damage restoration company. As a top digital marketing agency, we work exclusively with restoration contractors. Our restoration marketing services cover various touchpoints and channels your prospective clients might use to get in touch with you.
Whether you need a brand-new website for your restoration company or want to optimize an existing one for mobile users, our web design service can make a difference with a beautifully designed website. Once we design your website, we can optimize it for search engines so you can attract potential clients through organic search. We can run Facebook advertising campaigns or Google Ads for your business. With Restoration Marketing Experts, you can rest assured that you're working with a restoration marketing company that is fully committed to finding and providing the best online marketing solutions for your business.
Local Maps Optimization
Search Engine Optimization
Local Listing Management
Reputation Marketing
Social Media Marketing
Facebook Advertising
Google Ads (Lead Generation)
Web Design
We can take the work off your plate and help your water damage restoration business grows its online presence and get more paying customers through your doors. We use proven online marketing strategies and tailor damage marketing that brings you the results you want. Whether you want to dominate search engines or get a jump over other water restoration companies through water damage and mold remediation marketing, we have your back.
Want to kickstart water damage restoration marketing for your restoration company? Get in touch with us.
As a business owner concerned about water damage marketing costs and wants a positive return on investment, we can craft a digital marketing strategy that increases brand awareness and consistently generates quality leads. Restoration Marketing Experts is a reputable digital marketing agency with hands-on experience in water restoration marketing. We have been helping water damage restoration companies in the USA to generate leads and attract potential customers. We have designed several restoration business websites for local businesses and done restoration SEO for businesses with poorly ranking websites. Call (404)-260-3213 to learn more about how we can promote your water restoration business or schedule a consultation with our internet marketing experts.